European Youth Programmes: ESC & Erasmus+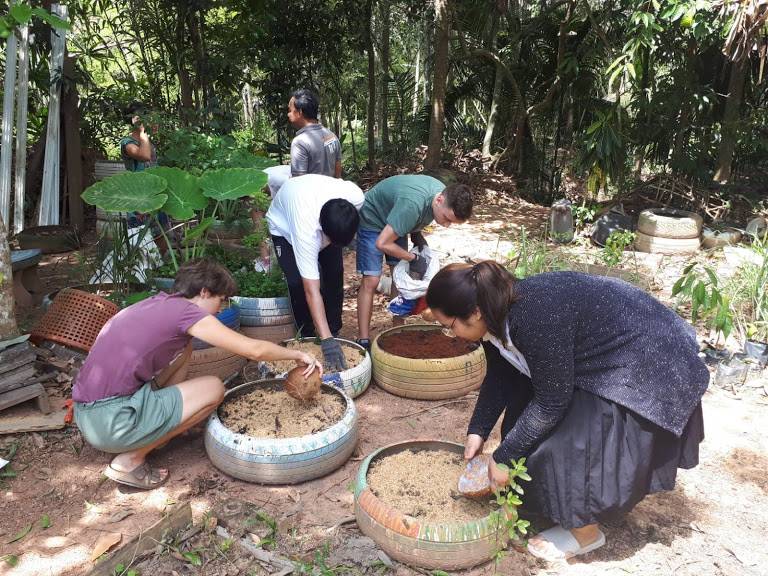 The SVI takes part actively in two European youth programmes: Erasmus+ and the European Solidarity Corps. We wish to enable as many volunteers as possible to go and live an international voluntary experience by reducing financial hindrances.
We thus reaffirm our commitment in favour of a full accessibility to volunteering.
Volunteering is a civic and formative action that needs to be accessible to all.
What is the Erasmus+ programme?
The Erasmus+ programme aims at supporting actions in fields like teaching, training, youth, and sports.
Its goal is to provide students, interns, and, more generally, any under-30-year-old person with the possibility to stay abroad for a while in order to improve their skills and increase their employability.
By taking part in this programme, the SVI guides you on two European mechanisms: the European Solidarity Corps and Youth exchange programmes.
Youth exchange: meeting and debating with other young Europeans!
If you want to meet young European people of your age to discover how they live and exchange with them on topics you are interested in, you can participate in a Youth exchange! The Erasmus+/Youth exchange programme welcomes young Europeans in your region or enables you to leave and meet them in their country to realise a concrete project together.
European Solidarity Corps: going on a European voluntary project
Also known as "European Voluntary Service" (EVS), this programme was renamed into "European Solidarity Corps" (ESC) in 2019.
Conditions
The ESC is a new European Union initiative that is part of the Erasmus+ programme since December 7, 2016. If you are between 18 and 30, the ESC gives you the opportunity to get some precious experience by travelling. You will develop new skills through non-formal education and thus contribute to your society.
Funding
Just like the EVS did, the ESC enables you to realise fully funded voluntary activities. Your accommodation and food costs are covered based on a European Commission scale.
Duration
You can sign up for short-term projects (from 2 weeks to 2 months long), or long-term projects (from 2 to 12 months long).
The SVI: a host and support organisation
Thanks to its accreditation granted by the European Commission, the SVI is actively involved as a host and support organisation for these European voluntary projects. We guide you throughout your project by accompanying you individually and training you (predeparture preparation, skills development after the project, etc.).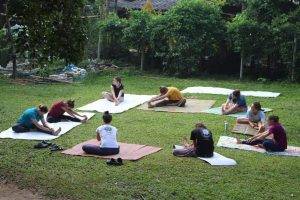 Project themes
The projects you can choose from are many and diverse, covering a wide range of fields adapted to any profile (environment, building, media, society, etc.).
You can find all the offers and ESC missions on the SVI website and on the Europa database which lists all the available European projects.
The ESC also offers two complementary programmes:
Internship programme: Integrate a company as an intern for a 2-to-6-month-long period.
Professional programme: Let yourself be guided into finding a job, an internship, or an apprenticeship in a wide range of sectors engaging into solidarity activities and searching for young committed and motivated people.