Who can learn online?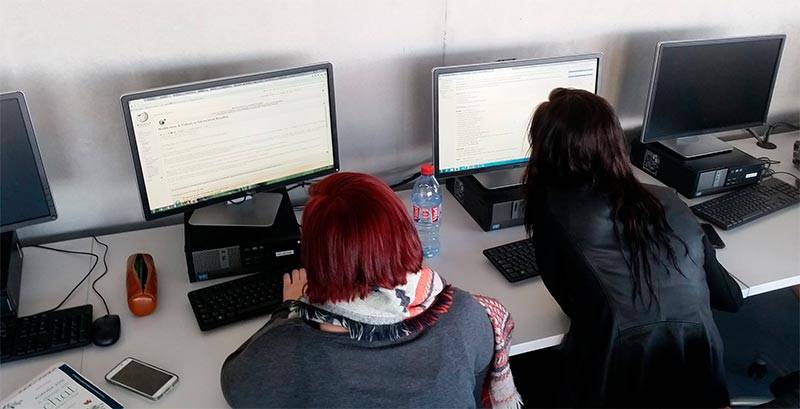 There are no boundaries to online learning!
The advantage of online classes is that you can access them from all around the world! Borders disappear and you don't even have to get in a car to untie your tongue!
Students, globetrotters, expats, or just interested in a new language? Our online classes are made for you!
Are you currently travelling or about to go on a volunteering project? You don't dare go abroad because you think your language skills aren't up to it? DON'T PANIC! Our online classes were created to help you improve your skills and prepare for a trip while having fun!
Are you a student? Are you stressed out because your language exams are rapidly approaching, and you haven't done any revisions? DON'T PANIC! Come and get your head down with our competent teachers and blow that exam away!
For all levels!
Our teachers adapt to your level and give you one on one classes. Be you a beginner or already speaking confidently, you can profit from our online classes! The advantage is that the classes are tailored to your level and your needs and you can ask to develop the skills that you would like to improve. Another advantage is there is not set timetable and you can schedule your classes directly with your teacher.
Member of the SVI or not? Either way you can enjoy our online classes!
Nonetheless if you become a member you can profit from a 5€ discount for every online class! Not to mention you can travel to as many of our international volunteering projects as you would like. And the membership fee is for life! It would be a shame to miss out!