By, and For Young Adults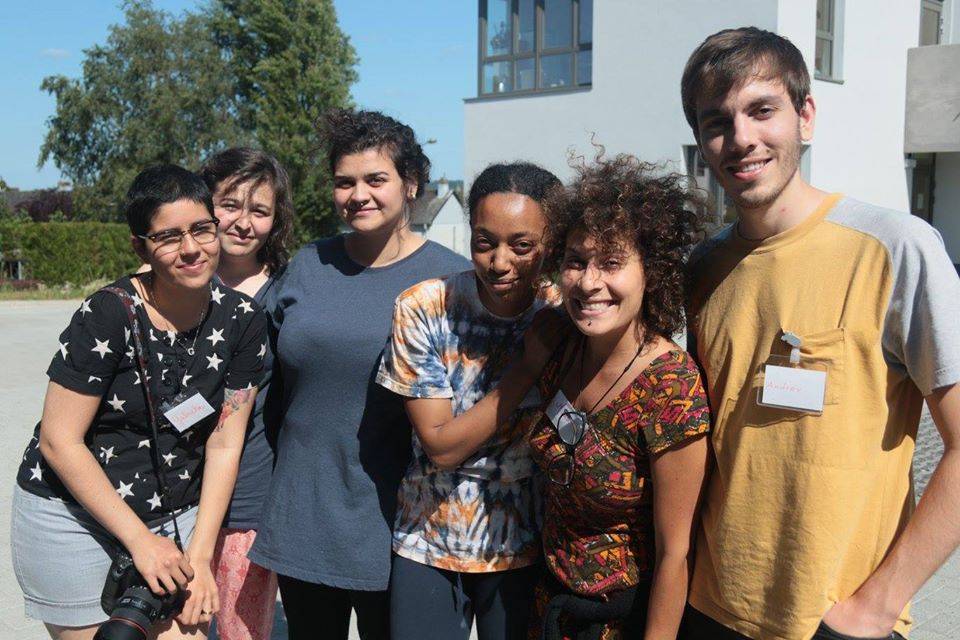 FOR THE YOUNG!
The SVI's language projects — like all other kinds of projects — are mainly for students and 18-to-30-year olds and cover a wide range of fields. However, we also offer projects for 14-to-17-year-old teenagers. These include: language stays, ethnolinguistic stays (learning a language through the country's culture), online language courses, conversation tables (in English, French, and Spanish), short- and long-term voluntary projects abroad (a very simple way to learn languages on the ground!), local volunteering in Belgium and France on different work camps (e.g. festivals) or on longer-term projects (e.g. in structures for disabled people), info sessions, conferences-debates, homecoming and predeparture preparation weekends, and online intercultural training.
You can go on our language trips either alone or in a group, so don't hesitate to inform our language project coordinators about your needs!
BY THE YOUNG!
These projects were thought and set in place by the SVI's team which is made up of students, "service civique" members, interns, permanent employees, but also young people from all horizons who wanted to join the associative life (i.e. the backstage of our activities beside our voluntary and language projects) to respond at best to the needs of our members, students and participants.
Each member is invited to take part in the associative life of the SVI! All of them can:
– Take part in an international language or voluntary work camp.
– Share their language stay or volunteering experience during one of our predeparture preparation weekends.
– Attend training sessions to become language stay or international work camp team leaders.
– Become members of the animating team, theme groups, the General Assembly, the Executive Board, etc.
Since its foundation, the SVI has progressively managed to unite young members involved in one or several levels of the association's life, full members of the General Assembly or the Executive Board (2 thirds of the Board members are under 35), and occasional volunteers working for the association.
Volunteers are essential to the life of the SVI because they are the ones who make most of our projects possible.
The SVI's organisational structure is very open and facilitates participatory democracy.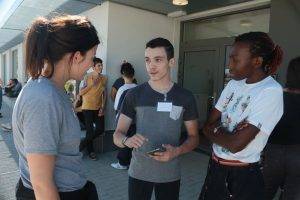 In a nutshell, the role of our association is to help you become collectively active. The SVI encourages each of its members to find their place in our society, take initiatives and grow through teamwork.