Languages for All!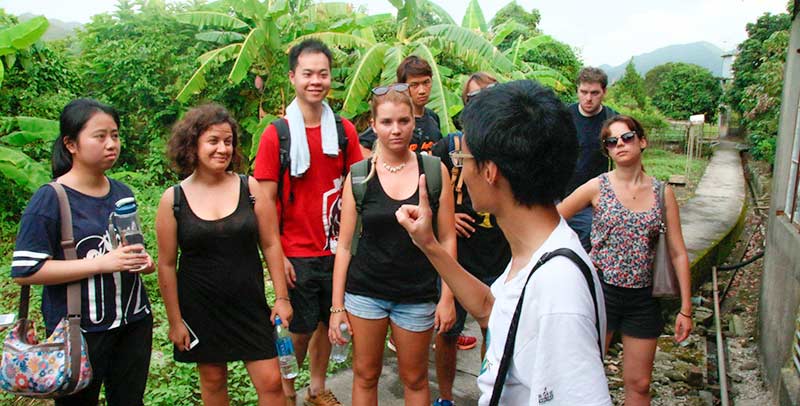 Our language learning projects are ACCESSIBLE TO ALL!
Our projects need to be "accessible" in every sense of the word: both financially and physically!
That is why the SVI strives to make all its activities accessible to as many people as possible!
The SVI makes language learning POSSIBLE FOR ALL!
Many young people with fewer financial opportunities tend to be excluded from these kinds of projects. But don't worry, the SVI is here to level the field and allow all young people the opportunity to learn a language abroad!
Learning a language for little cost does not have to be a myth!
Learning a language can often be quite expensive. Indeed, everyone doesn't have the opportunity to go abroad or attend onerous language courses. But for us at the SVI, learning a foreign language is a right and shouldn't be reserved for an elite. That is why we have decided to embark on a new adventure: making language learning accessible to all by providing our members with affordable projects without neglecting the quality of our support.
Learning a language is also accessible to people with disabilities!
Beyond financial accessibility, our priority is to offer these learning opportunities to REALLY all young people. Young disabled people will obviously benefit from our immersion projects as we will ensure with our partners that all the necessary conditions are set in place to make the projects adapted to their needs.

Accessible projects? We've got plenty!
Language stays: Young people will get to attend classes with native language teachers and discover the country through cultural activities and volunteering. The SVI has made sure that these projects were selected according to their accessibility and were in no way like the unaffordable and meaningless language stays that some lucrative companies offer.
Online language courses: A good option to learn from home at little cost! Our teachers are real globetrotters who will carry you away with their stories of foreign travel!
Volunteering: Volunteering is a great opportunity to learn a language while supporting solidarity projects. You will not attend any language classes, but cultural immersion will bring you a lot and help you talk and develop your language skills. Several plans have been set in place to give all young people access to international mobility, like the French "Service Civique" (for 16-to-25-year-old French people), or the European Solidarity Corps (for young 18-to-30-year-old Belgian and French people).