Virtual Training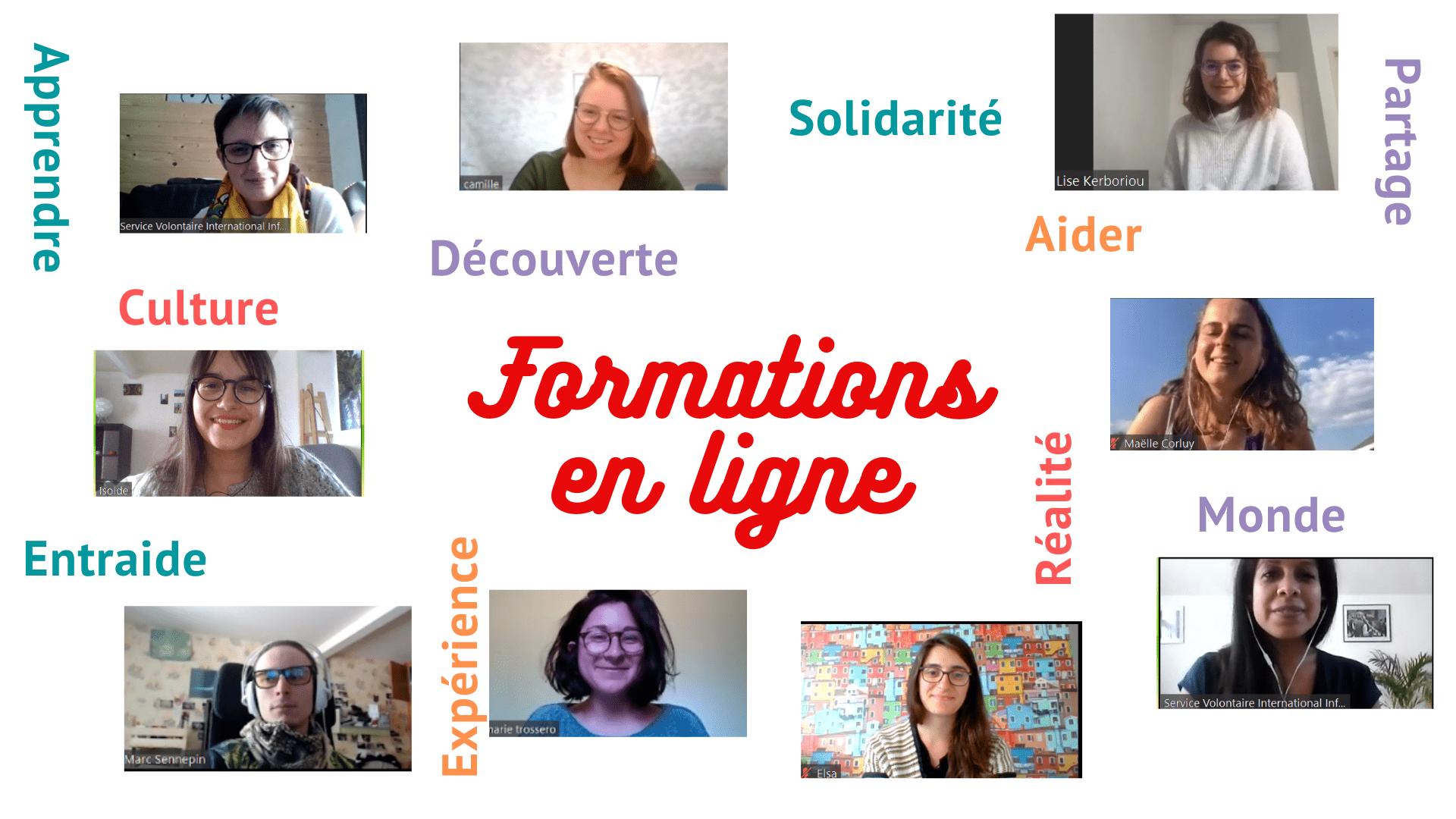 GETTING TRAINED ONLINE IS NOW POSSIBLE!
You wish to take part in one of our language stays? We'd be glad to guide you through all the procedures!
The SVI offers you to take part in predeparture training, homecoming weekends, etc.
Usually, we prefer to meet physically with our members on different training sites either in France or in Belgium, but if you can't join us there, you can also meet us virtually via our online training sessions.
We invite you to participate in a programme made up of several training modules that will make you travel through different topics. These training sessions are here to guide you throughout your language stay, to get you prepared and more confident before your trip, but also to make you think about your future projects.
TOPICS COVERED
How to understand a country, a language, a communication situation with other people in an intercultural context.
Getting prepared before a trip abroad: deadlines, administrative procedures, important things to know.
Practise your English before you leave: conversation tables about diverse topics.
On the project site: how to cope with remoteness, cultural differences, language barriers, etc.
Back from your project: how to manage your return, homecoming, developing the skills you acquired…
WHEN?
Currently, these modules take place in the evenings and on weekends so that everyone can take part.
Our moderators will be very happy to meet you and answer all your questions.
Feeling interested? Don't hesitate to send us an email at [email protected]