What is special about our language trips?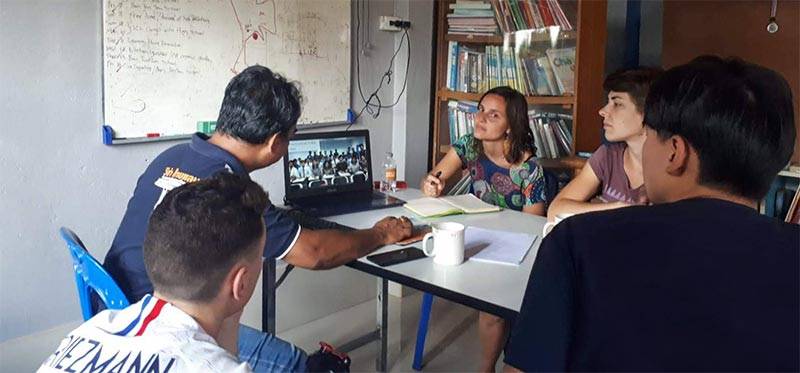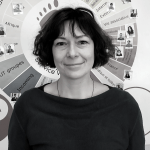 Why learning languages?
Our special language trips were designed to respond to a specific need regarding languages.
Here at the SVI, as well as being an end in itself, learning languages is a way to promote intercultural awareness and exchange. Familiarising yourself with a different language forces the mind to open itself to new perspectives and allows the learner to better comprehend different ways of thinking, leading to greater open mindedness and tolerance for other cultures. A popular school of sociological thought defends the opinion that the way we communicate, what we are able to say, defines our very understanding of reality. It is even easier to affirm that reality shapes the way we speak, take for example that the Inuits have more words for snow, the Brits have more words for rain, Tuaregs have more words to define different types of sand! If different experiences of reality have shaped different languages, it stands to reason that learning a language will allow the learner to gain greater insight into the lives of the people who use that language, as well as hopefully broadening their perspective on cultural differences.
That's why at SVI we have coined the term "ethno-linguistics" to describe the experiences we promote. Instead of just learning a language, we would like the participants on our trips to live a trans-cultural experience where meeting people from different nationalities and backgrounds as well as learning or improving a second language help to create human connection and ties between cultures.
«The SVI is a non-profit association and one of our main objectives is to create Creative, Responsible, Active and Solidary Citizens (CRACS). Because our goal is not to make money but to encourage people to travel, we try to make our language trips financially affordable to the greatest number. We achieve this by working directly with partner associations in various countries who share our goal of promoting intercultural exchanges.»
Our activities: cheap language stays and volunteer projects
Our main activity here at the SVI is helping young adults organise volunteering projects with non profit organisations around the world. This vocation obviously influences how we see and organise our special language trips. Some of our trips mix language courses and volunteering with trusted associations to give the participants a more meaningful experience. Not only can you improve your language skills, but you can put them to good use while contributing your time and efforts to a local project.
Others of our trips are focused on cultural and linguistic immersion, what this means is that a real effort will be made to give the participants an in depth experience of the local culture. How this is achieved is by accommodating the participants in local host families, and organising a series of activities whose purpose is to promote knowledge of the local culture. Such activities vary from one destination to another and can address local art, cuisine, history, to name but a few.
On all our trips, social interaction with the other participants and with the local hosts is strongly encouraged as a means to promote cross-cultural interaction and friendships as well as a way to continue improving the participants language skills outside class hours.
Our goal is not to just promote languages, but to allow our participants to develop their knowledge of other cultures and people, create bonds and friendships across frontiers, and hopefully spread what they have learned from the experience to their entourage once they go home.