Discover Antonin's language stay adventure in England!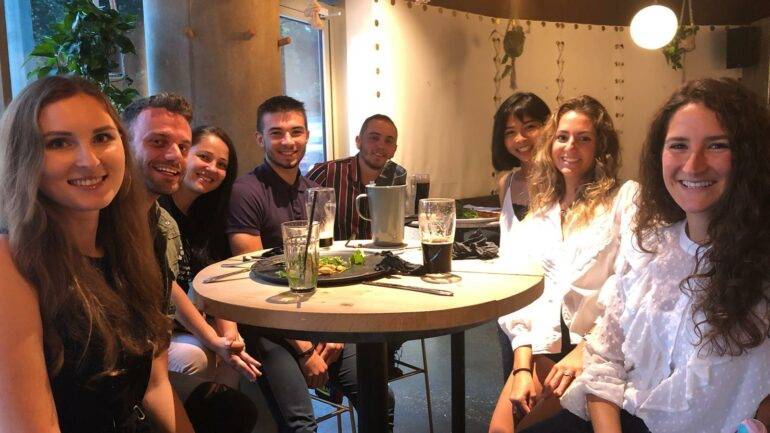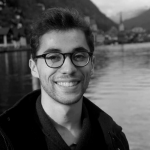 It's been a few months since the SVI started its great language stay adventure! And what an adventure! After the end of the lockdown, it hasn't been easy to make these beautiful projects come true, but we managed it thanks to our partners' support and your enthusiasm!
So far, we have built partnerships with different language schools in England, Ireland and Italy to give you the opportunity to learn a language through cultural immersion at affordable prices. Why's that? Because the SVI is a NON-PROFIT association. That is why we consider it important to make language learning accessible to all!
Our very first participant just came back from his language stay in England! Antonin is a young 18-year-old French man who left to spend 3 weeks of August in Bournemouth in order to develop his English skills, both for professional purposes and to travel abroad. We are glad to share his testimony through this interview!
What motivated you to leave on a language stay in England?
Above all, I wanted to improve my English for a competition exam I want to take next year. I also wanted to be able to travel in a more "comfortable" way in the future. I would also like to obtain a double engineering degree in French and English.
What personal actions did you take in order to get ready before your project?
I obviously had some solid basic knowledge in English as I have been studying it for 7 years in school. Apart from that, I searched for information about the official documents that are mandatory for a trip to England and, of course, I looked for different means of transport to get to Bournemouth.
Actually, these are the only things that I had to search for. I went there without specifically knowing what to expect. I didn't know how classes would take place nor how the accommodation was. But I like to leave without knowing it all, and I obviously knew that the SVI was a serious association I could fully put my trust in.
What kind of information did you receive before your departure?
I was transferred all the essential information regarding my arrival and departure times at the school and at the accommodation. I was also kept informed about the current COVID situation. In any case, I knew that if I had any question, I could ask the SVI's language coordinator who would have kindly answered me!
Did you feel well supported there?
Absolutely! I had 3 classes each day (1h30, 1h30, 1h). All the teachers were very friendly and guided me throughout my stay. I never felt left aside, quite the contrary.
What did your daily life there look like?
Classes started at 9:15 a.m. and ended at 2 p.m. There were several breaks (e.g. one 30-minute break between half past noon and 1:00 p.m.). Unfortunately, due to COVID-related restrictions, the school didn't organise any activities in the afternoons. Despite all this, there were optional online activities each Tuesday and Thursday evening on Zoom, from 6 to 7 p.m. It was a really cool way to practise my English by chatting with people from all over the world! Those meetings are still held, by the way, and I'll try to keep taking part in some of them. That way I'll keep in touch with the members of the school!
How was the general atmosphere on the project?
The atmosphere at school was great! There were more people during the last week, so the atmosphere was even better. The teachers were really nice too. No source of conflict.
Could you describe your accommodation for us?
I stayed in a kind of university residence. Each of the 11 floors had one common room with a kitchen. There were few people at my floor, so it was rather quiet.
No problem with the internet connection. Everything worked well.
Each resident had their own shower and toilet.
The problem was that windows couldn't be opened more than 5 cm wide. And even England can get quite hot in summer!
There was a sports room, a football goal and a basketball hoop. All available for the residents. Really cool!
How did you adapt to your new environment?
Of course, it is hard to cope with the language barrier at first, but that's the interesting thing. By the end of my stay, I was able to conduct a conversation in English, and that was really nice. The lifestyle there was quite similar to mine, so it was not too disorientating.
What did this experience bring you personally?
I hope it made me improve my level of English. It is hard to realise as the improvement is gradual. It confirmed my wish to give English more prominence in my future professional life.
I think it is a great opportunity to meet new people and work on something important while staying in a foreign country.
Moreover, I am happy I went there for three weeks. I think two weeks would have been too short.
What advice would you give to volunteers willing to join this project?
Take some waterproof clothing because the weather is very moody!
Thank you Antonin for sharing your experience with us!!